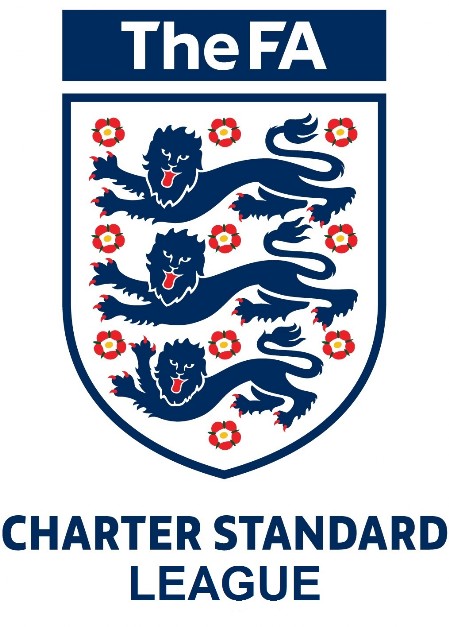 The Northants Combination
is a FA Charter Standard League
Club Secretaries Responsibilities - Match Day * Home Club
Ensure all players correctly registered.
*Pitch is in playing condition, with goal nets & corner flags.
*Changing rooms in clean & hygienic condition.
*Welcome opposition & referee and confirm name.
*Offer linesman flags and two match balls to referee.
*Refreshments for opposition & referee at half time.
*Hot washing facilities at end of game.
Text in Result to FA Full Time - 17:15 deadline (21:00 evening matches).
County Cup games text in result so as to be on safe side.
*Pay referee match fee (Premier £34 All othe Divisions £32
*Postponement/Abandonment of game inform League Secretary, opposition
& referee at earliest convenience.
Club Secretaries Responsibilities - Weekly
Sunday evening (Tuesday is deadline) –
Home Club to ring opposition with match details. ko time, location, colours, referees name.
Home Club to ring Referee with match details.
Fill in Team Sheet on FA Full Time to include goalscorers within 3 days.
Registration of players 9pm previous day to play.
Onus on Club to check eligibility of player.
Club Secretaries Responsibilities - Monthly
Read minutes – if fined and do not receive invoice then inform League Secretary -
Pay invoices within 14 days.
NB - Fines – to be paid even if you wish to appeal.
Check fixtures – inform fixture secretary of any problems.
Club Secretaries Responsibilities - Annually
Two weeks before season starts – 12 players registered per team.
September & February – Full Members Meetings.
December 31st – February 1st – intention of withdrawing.
2nd Wednesday in February – return of league trophies.
March 1st – submit any proposed alteration to League Rules.
April 1st - no further registrations or transfers.
May 1st – send in FULLY completed Forms 1A & 1B signed and with payment
and affiliate to County FA.
Monday June 10th- AGM @ Sixfields Stadium 19:30 start
Club Secretaries Responsibilities - Miscellaneous
Secretary changes, name changes, team colours, change of contact details MUST be informed
to League Secretary & County FA as soon as possible..
NFA cautions/sending offs deal with immediately. If you fail to deal with these matters,
then you could find your Club suspended from all football, which means that your Club
will have their fixtures withdrawn and fines & points deduction.
7 days notice for transfers of players – this includes from other Leagues.
31st August last date for submitting Club accounts to the NFA.
Messages - if you are left a message from another Club/Referee/League
please confirm out of courtesy.